Accelerated Enterprise Integration
They were once the stable bedrock of your IT landscape, but increasingly sophisticated business expectations and rapid technology change continue to put pressure on your enterprise applications. From software vendors offering compelling alternatives, to SAP HANA and cloud migrations blurring the boundaries of your network and technology stack, the range of opportunities are both exciting and overwhelming. iSSi's Technology Integration team can help deliver enterprise application integration with the agility that today's dynamic technology demands while offering the process control that your enterprise expects. We bring experiences specific to your organization, to help you understand and evaluate integration solutions, deliver value quickly, and move on to the next opportunity.
Our Integration Consultant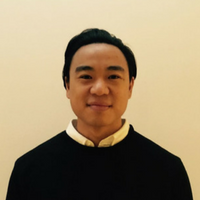 Kenn Wu
iSSi's Technology Integration services lead, Kenn is a seasoned technology implementation consultant with a deep understanding of what it takes to bring digital transformation strategies from paper to production. The Technology Integration Group specializes in SAP integration technologies and boast an impressive and diverse track record of building highly-connected enterprise application networks.