Streamlining Technology to Work for Your Business Users
Our UI expert works with his team of technology experts to design and implement the user interfaces to your SAP technologies.  The carefully planned and executed design will make the navigation of SAP technologies painless and seamless for your users, providing them with simple, straightforward Portals and Views to integrated applications.  Our experienced specialist will work alongside you every step of the way, delivering the leadership and roadmaps required for integrating new SAP technologies that address your specific organizational needs.  By working with our UI expert, you will gain clarity and a precise vision for your SAP UI projects, resulting in a streamlined user experience that is easy to learn and understand.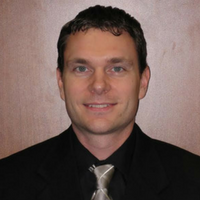 Robin Schmidt
Robin is a senior SAP certified technical consultant with over 19 years of experience specializing in SAP UI technologies. His areas of expertise include the SAP Netweaver Portal, SAP Gateway and Fiori, Business Client, SAP Web Technologies and Integration, and SAP ABAP Development. Robin has been integral to the success of numerous implementation projects, providing configuration and functional support. His work spans a diverse range of industries including energy, telecommunications, pharmaceuticals, mining and heavy industry and IT.